Perspective

IT'S A NEW DAWN … IT'S A NEW DAY
What a difference a week or even a day makes in South Africa right now, where there's never a dull moment when it comes to new presidents and  new economic policies. The good news is that the recent State of the Nation Address (SONA) put the spotlight firmly on the state of our sector, with its call to; "Address the decline over many years of our manufacturing capacity, which has deeply affected employment and exports" and "Promote greater investment in key manufacturing sectors through the strategic use of incentives and other measures.
Read More
Sassda calls for Entries to 2018 Awards

The biennial Sassda Columbus Stainless Awards will once again take place in 2018. The theme for this year's Sassda Columbus Stainless Awards is "Celebrating Innovation".These prestigious awards serve to recognise and applaud exceptional achievements within the stainless steel industry and aim to recognise and promote excellence, innovation and entrepreneurial development as well as profile world-class thinking and success at both a local and international level.
Read More
Columbus continues to grow despite Rocky Global Economy

General business conditions for 2017 were good, says Bertus Griesel, Columbus Stainless's General Manager Commercial, with the company making small but solid improvements on sales for the year in 2017, with consolidation of current business as its primary objective. Columbus managed to  conclude 9% more business in 2017 when compared with 2016.

Read More
Columbus produces Niche Products for Export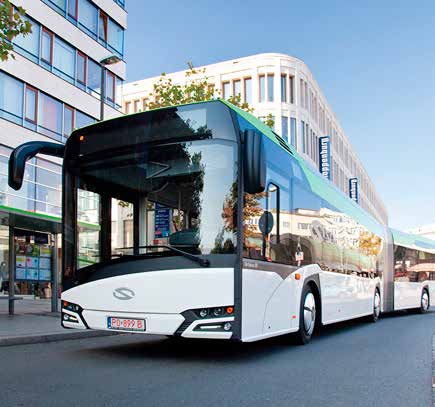 Niche products are products that can be produced and sold for specialised use within a particular corresponding market.
Read More
"Stainless Steel will be cheaper than Galvanised"

Chinese stainless steel company believes it can produce ferritics at a better cost than galvanised steel
Sassda Executive Director John Tarboton recently presented a paper at the International Chromium Developments Association's (ICDA) annual conference "Chromium 2017" on the South African stainless steel industry and what Sassda is doing to develop this market. At the conference, two papers were presented on technology disruption in the stainless steel industry.
Read More
Desalination Plants

OFFER HOPE FOR WATER CRISIS

Day zero is looming for Cape Town and a dedicated and efficient long-term solution to South Africa's water woes must be found. The weather can't be controlled and drought patterns for the region are set to worsen. It's time to stop relying solely on rainfall and dam levels for clean water as a critical resource.
Read More
Stainless Water Pipes



KEY FOR MUNICIPAL SUPPLY

Stainless steel water pipes can play a crucial role in securing South Africa's long-term municipal water supplies. This is thanks to the introduction of a new SABS standard for these pipes after five years of research and writing and an additional one year of rigorous testing, driven largely by Sassda members Easyflex South Africa and Inox Systems.
Read More
SA's Holloware Sector

SET TO TAKE OFF AGAIN
South Africa's stainless steel hollowware (pots and pans) and flatware sectors (cutlery, trays and serving dishes) have felt the effects of an influx of Chinese imports over the last ten years which has all but smothered local production. The good news is a fundamental shift is taking place that has seen the launch of an exciting, newly refurbished plant CTI Systems in Stanger, KwaZulu-Natal.
Read More
Test Brewing Vessel Stands the Test of Time

In 2000, a collaboration between Rand Afrikaans University (RAU), the Southern Africa Stainless Steel Development Association (Sassda), Columbus Stainless and South African Breweries (SAB), now ABInBev, was entered into to research the cleanability of stainless steel surfaces.
Read More
Obituary : Joe Bischoff

Joe Bischoff, a stalwart in the stainless steel industry, passed away in November after battling cancer. He was 64 years old.
Joe started his career in metals when he joined Jacksons in Johannesburg in 1976. Here he met key stakeholders who would encourage his advancement in the industry. In 1978, Joe joined Holman Trading, launching the company's stainless steel division. He managed the division until he left the company in 1984 to start Jaguar Stainless Steel in partnership with John Lang.
Read More
First Cut : Xpert Press Brake/Bending Cell Combo

Great innovation deserves to be rewarded. In the case of the foremost Swiss OEM (Original Equipment Manufacturer) Bystronic – a leading global provider of high-quality solutions for the sheet-metal processing industry – their Mobile Bending Cell was recognised with an award for innovative solutions in the field of sheet-metal processing at the Blechexpo 2017 exhibition. This remarkable bending technology is available in South Africa from First Cut, Bystronic's South African distributor and leader in the provision of capital equipment and consumables.
Read More
Beer Keg Urinals

There's a new trend, it seems, at bars and brewery tap rooms across the world and even at home here in South Africa. It's called the Beer Keg Urinal.
It is exactly what it sounds like. A beer keg cut open, with a flushing mechanism at the top, a water outlet at the back and a drain at the bottom, mounted on the men's room wall.
Talk about the recyclability of stainless steel
Read More
Personality Profile – Bertus Griesel



This issue, Stainless Steel Magazine spoke to Bertus Griesel, the General Manager of Commercial at Columbus Stainless.
SO, BERTUS WHAT'S YOUR STORY?
I am part of a family of five brothers who grew up on a farm in the Leandra area. I studied through a bursary from Mintek and joined Columbus in 1995. My first job was in metallurgical services where I conducted failure investigations for the plant as well as provided support to the products that Columbus sold.
Read More