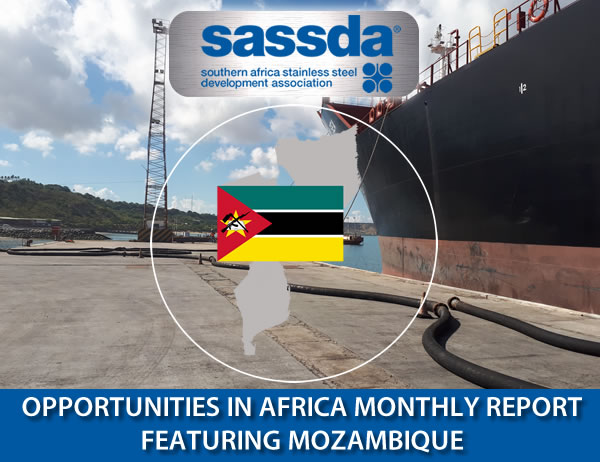 ---
BACKGROUND
---
Almost five centuries as a Portuguese colony came to a close with independence in 1975. Large-scale emigration, economic dependence on South Africa, a severe drought, and a prolonged civil war hindered the country's development until the mid-1990s. The ruling Front for the Liberation of Mozambique (FRELIMO) party formally abandoned Marxism in 1989, and a new constitution the following year provided for multiparty elections and a free market economy. A UN-negotiated peace agreement between FRELIMO and rebel Mozambique National Resistance (RENAMO) forces ended the fighting in 1992. In 2004, Mozambique underwent a delicate transition as Joaquim CHISSANO stepped down after 18 years in office. His elected successor, Armando GUEBUZA, served two terms and then passed executive power to Filipe NYUSI in 2015. RENAMO's residual armed forces have intermittently engaged in a low-level insurgency since 2012, although a late December 2016 ceasefire held throughout 2018 and has facilitated efforts toward a peacebuilding initiative and a constitutional amendment to devolve some governance to the provinces. Since October 2017, the northern province of Cabo Delgado, where the large LNG development is taking place, has experienced violent extremist attacks.
Mozambique is a poor, sparsely populated country with high fertility and mortality rates and a rapidly growing youthful population – 45% of the population is younger than 15. Mozambique's high poverty rate is sustained by natural disasters, disease, high population growth, low agricultural productivity, and the unequal distribution of wealth. The country's birth rate is among the world's highest, averaging around more than 5 children per woman (and higher in rural areas) for at least the last three decades. The sustained high level of fertility reflects gender inequality, low contraceptive use, early marriages and childbearing, and a lack of education, particularly among women. The high population growth rate is somewhat restrained by the country's high HIV/AIDS and overall mortality rates. Mozambique ranks among the worst in the world for HIV/AIDS prevalence, HIV/AIDS deaths, and life expectancy at birth.
Mozambique is predominantly a country of emigration, but internal, rural-urban migration has begun to grow. Mozambicans, primarily from the country's southern region, have been migrating to South Africa for work for more than a century. Additionally, approximately 1.7 million Mozambicans fled to Malawi, South Africa, and other neighbouring countries between 1979 and 1992 to escape from civil war. Labour migrants have usually been men from rural areas whose crops have failed or who are unemployed and have headed to South Africa to work as miners; multiple generations of the same family often become miners. Since the abolition of apartheid in South Africa in 1991, other job opportunities have opened to Mozambicans, including in the informal and manufacturing sectors, but mining remains their main source of employment.
---
ECONOMY
---
Two major International consortiums, led by American companies ExxonMobil and Anadarko, are seeking approval to develop massive natural gas deposits off the coast of Cabo Delgado province, in what has the potential to become the largest infrastructure project in Africa. The government predicts sales of liquefied natural gas from these projects could generate several billion dollars in revenues annually sometime after 2022.
Mozambique grew at an average annual rate of 6%-8% in the decade leading up to 2015, one of Africa's strongest performances, but the sizable external debt burden, donor withdrawal, elevated inflation, and currency depreciation contributed to slower growth in 2016-17.
Mozambique's once substantial foreign debt was reduced through forgiveness and rescheduling under the IMF's Heavily Indebted Poor Countries (HIPC) and Enhanced HIPC initiatives. However, in 2016, information surfaced revealing that the Mozambican Government was responsible for over $2 billion in government-backed loans secured between 2012-14 by state-owned defence and security companies without parliamentary approval or national budget inclusion; this prompted the IMF and international donors to halt direct budget support to the Government of Mozambique. An international audit was performed on Mozambique's debt in 2016-17, but debt restructuring, and resumption of donor support have yet to occur.
At independence in 1975, Mozambique was one of the world's poorest countries. Socialist policies, economic mismanagement, and a brutal civil war from 1977 to 1992 further impoverished the country. In 1987, the government embarked on a series of macroeconomic reforms designed to stabilize the economy. These steps, combined with donor assistance and with political stability since the multi-party elections in 1994, propelled the country's GDP, in purchasing power parity terms, from $4 billion in 1993 to about $37 billion in 2017. Fiscal reforms, including the introduction of a value-added tax and reform of the customs service, have improved the government's revenue collection abilities. In spite of these gains, about half the population remains below the poverty line and subsistence agriculture continues to employ the vast majority of the country's work force.
GDP real growth,
3.7% 2017
3.8% 2016
6.6% 2015
Key industries in Mozambique: Aluminium, petroleum products, chemical (fertilizer, soap and paints), textiles, cement, glass, asbestos, tobacco – industrial production growth rate estimate for 2017 was 4.9%.
OPPORTUNITIES FOR STAINLESS STEEL
---
THE MOZAMBIQUE LNG PROJECT EVER UNDERTAKEN IN AFRICA
---
Mozambique gas is on the move with an upgrade to the road to Palma and a new airport which will be in commission by December 2019.  The final investment decision for the Onshore portion of the project was made in June 2019 and estimated completion is 2024.  The Offshore portion of the project was given the final investment decision during the 3
rd
quarter of 2019 and the estimated completion is 2025.  The impact on the economy of Mozambique is immense and the projection is that from a GDP of 2.7% in 2019 this will surge to a GDP of 10.2% by 2024.
With China switching from Coal to Gas it is estimated the increase in demand for gas from Mozambique will move from 319 metric tons per annum to 632 metric tons per annum.  The developer of the onshore construction are McDermott and Saipem and the project team will be based in Milan for the first 18 months of the project and then relocate to Mozambique.  The gas is of a very high quality and needs less refining that gas in other areas of the world and will therefore be cheaper to produce than other areas of the world.
The estimate foreign direct investment from now to 2025 is $128 billion and in order to deal with this the Mozambique government has created APIEX.
"The Mozambican government has announced the creation of the Agency for Investment and Export Promotion (Apiex) from the merger of three institutions promoting trade and exports.
Speaking at a press conference after the weekly meeting of the Council of Ministers, cabinet spokesman and Deputy Minister of Health Mouzinho Saide said that the Investment Promotion Centre (CPI), the Office for Economic Accelerated Development Zones (Gazeda) and Export Promotion Institute (IPEX) had been dissolved.
"Apiex will promote and facilitate investment, bringing together the promotion of public and private investment and exports," Saide said.
The creation of the new entity aims to boost the business environment, optimise resources and create greater synergies in areas that impact the country's economy.
Saide said that Apiex would take on 60 of the 160 staff at the institutions it replaces, with the remainder transferred to other state entities." (source google)
There will be some local content regulations but as yet these have not been passed by the Mozambique government.  It is estimated that the Mozambique gas field will only run out of gas in 2047.
The ECIC (Export Credit Insurance Corporation) of South Africa, together with Standard Bank, commitment of R45 billion will ensure that a portion of the project and its ancillary project will be given to South African companies.
---
OTHER PROJECTS - SASOL
---
Accordingly, a joint pre-feasibility study for a large-scale GTL plant, which will be based on gas from the Rovuma Basin, is underway. The study, which is being conducted in conjunction with Mozambique's national oil company, Empresa Nacional de Hidrocarbonetos (ENH) and Italian multinational, Eni S.p.A. (Eni), will assess the viability and benefits of such a plant in the region."Given our experience in gas monetisation in the country, we believe Sasol has a key role to play in opening up monetisation avenues, not just in the Mozambique basin, but also in terms of the Rovuma basin gas in Northern Mozambique. The Rovuma discoveries are large enough to support gas monetisation options in addition to LNG.
Our FDP for the PSA licence incorporates a range of options aligned with the Plan and also involves the expansion of the CPF to process additional gas, condensate and light oil. It may include the facility to produce liquefied petroleum gas (LPG), which would substitute much of the 15 000 to 20 000 tonnes/annum that is currently imported at significant cost to Mozambique.
The priorities set out in Mozambique's Gas Master Plan – LNG, power generation, fertiliser, GTL, and methanol – all intersect with Sasol's integrated value proposition and proven expertise and offer significant opportunities.
The first permanent large scale gas to power plant in the country, CTRG operates on gas from the CPF, which became available following the 2012 expansion from 120 million gigajoules per annum (MGJ/a) to 183 MGJ/a. Power generated by CTRG is being used in-country to meet 23% of the country's current electricity demand, which is estimated to be growing at 14% annually.
In August 2014, we inaugurated Central Termica de Ressano Garcia (CTRG), a 175 MW capacity gas to power plant at Ressano Garcia, on the border between South Africa and Mozambique. CTRG is a partnership with between Electricidade de Mozambique (EDM) (51%) the state-owned electricity utility and Sasol (49%).
"Mozambique's National Development Strategy envisages using the country's resources to improve living conditions for the population through structural transformation of the economy, as well as expansion and diversification of the productive base. Our development plans in Mozambique are aligned with this vision and seek to entrench the country's position as the heartland of our oil and gas strategy in Southern Africa.
Visit : https://www.sasol.com/mozambique
$2.5 billion on the Trans-Zambezi rail project to link Zimbabwe to Mozambique via Zambia;

$2.3 billion will be spend on the Chipata-Petauke-Serenje railway line to provide an alternative trade route to the east coast of Africa via the port of Nacala;

$500 million planned for a coal terminal to be built by Essar Ports;

$750 million planned for Port of Maputo to boost handling capacity to an annual 48 million tons a year by 2033;

$99.4 million for the development of a graphite project in Ancuabe;

Over $50 billion of investment in gas project are under development;

$5 billion for the Nacala corridor rail and port project to open new markets for farm produce and boost regional integration;

$2.7 billion for the Port of Macuse and 639 kilometer Moatize-Macuse railway project to transport coal;

$500 million upgrade to the Port of Beira;

$550 million for the Techobanine Port for discussion between Mozambique, Botswana and Zimbabwe.
---
OTHER SECTORS THAT WILL BE AFFECTED BY THE GAS PROJECT ARE:
---
Power/Infrastructure;

Consumer goods;

Agriculture and agri-processing;

Industry;

Transportation.