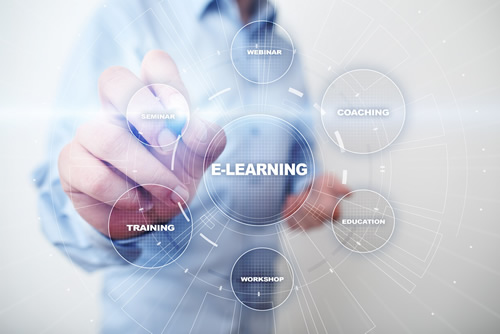 October sees the launch of Sassda's first fully online Fundamentals of Stainless Steel training course; comprising a complete digital curriculum training module which will enable Sassda to bridge the industry skills gap and fast track students towards a more efficient economy at scale.
Tackling education, training and skills upgrading head-on, Sassda's accredited digital training courses promise a paperless and powerful tool to transform students into future leaders.
The Fundamentals of Stainless Steel online class will take the form of presentations which have been revised and made relevant to the new online classroom environment.  Students will receive study material in a digital format with modules presented over five parts of approximately an hour each which will be presented as a single module per day. The course is completed by a final online examination.
Using virtual models and simulations, teachers will now be able to communicate material which may have previously been out of reach to students. Video conferencing and social platforms will allow students to communicate with others as well.
Any industry which aims to become competitive both locally and in world markets must have both the will and the means to ensure that its personnel, at all levels, are educated in every aspect of their job.
One of Sassda's aims is to ensure that the facility for this exists and the Association has, therefore, developed this comprehensive online training education faculty which covers the fundamentals for the local industry.
Sassda continues to work closely with targeted universities and universities of technology departments to increase awareness of stainless steel as a material of choice. Sassda also works closely with professional institutions or associations targeted at professionals to increase their knowledge of stainless steel, its properties, applications etc, through approved CPD workshops.
The course will include the basic advantages and classifications of stainless steel. Identify the main classifications of stainless steel as well as the basic grades, composition, properties and uses of each.
Students completing the course will know the difference between type, form and finish of stainless steel and be familiar with the SA primary producer manufacturing process. They will understand the difference between flat & long products, castings and tube & pipe, be able to identify the different types of stainless steel contamination; be familiar with the process of the restoration of the passive layer and understand how to clean, store and maintain stainless steel.
Once online learners have completed the digital course, they will receive a certificate of completion. The final date of the launch of the Sassda online training curriculum is not available as yet, but first-time students can expect the course to commence from the beginning of November 2020; so look out on Sassda's social media channels and website for the launch announcement.