SASSDA COLUMBUS STAINLESS STEEL AWARDS 2016

The 2016 Sassda Columbus Stainless Steel Awards are a clear indication that the local stainless steel sector is home to a wealth of world-class products and skill, with a record 39 world-class winners having been announced – up from the 14 awards presented in 2014.
These winners were drawn from a broader spectrum of sectors due to an expansion in the number of categories.
IN PURSUIT OF BRILLIANCE : MARKET DEVELOPMENT



A VIEW FROM COLUMBUS STAINLESS
Columbus congratulates sassda on having arranged this excellent biennial awards event to showcase the best designs and innovation in the use of stainless steel in South Africa. The Stainless Steel Awards are an event that have two critical functions: one is to recognise the brilliance of South
Africa's architects, designers and engineers in the particular use of stainless steel; the other is to stimulate and encourage the users of stainless steel to continuously innovate by considering new, different and unique applications.
OVERALL WINNER

WELFIT ODDY
The 124 year old company is the only tank container manufacturer in South Africa and the second largest in the world
The list of stainless steel fabricators more than a century old is a short one. Welfit Oddy's credentials don't end at its impressive longevity, however.
The company is currently the second largest manufacturer of tank containers in the world and the only one still in business in South Africa. With over 124 years in operation it demonstrated an ability to diversify, innovate and adapt to market opportunities. Its contribution not only to the stainless steel industry and other local supply chains, but to the economy as a whole, cannot be overstated.
LIFE TIME ACHIEVEMENT AWARDS



WINNER
DIEGO SELLA
Diego Sella has been awarded the lifetime achievement award in 2016 for his contribution to the stainless steel industry over the past 27 years. His professionalism and technical and business knowledge has earned him the respect and admiration of his peers.
WINNER
JOHN CLUETT
John Cluett is awarded the lifetime achievement award for the contribution he has made to the brewing industry in South Africa and for the development and use of stainless steel in various applications within the food & beverage industry.
BUSINESS EXCELLENCE AWARD

WINNER
Welfit Oddy 
For Global Leadership in the Design,Manufacture and Sale of Tank Containers, Bulk Liquid Shipping  Containers and Transport Containers
Over the course of 124 years Welfit Oddy have carved out a sustainable niche for themselves as a world-class fabricator and have been a global leader in tank container technology for the past three decades. They are the second largest manufacturer of this class of product in the world and the only company in South Africa that still serves this sector. Internationally their products are used to ship a wide range of fluid cargoes.

EXPORT ACHIEVEMENT AWARDS

WINNER
Welfit Oddy
For Global Sales as one of the World's Largest Tank Container Manufacturers
Welfit Oddy have worn many hats over the course of their phenomenal 124 year existence, however, today their business is focused solely on the design and manufacture of intermodal tank containers, which are all exported into international markets!

1st RUNNER UP
Anderson Engineering
For the Design and Manufacture of Turnkey Solutions in Various Countries in Africa
Anderson Engineering has been in business for close on six decades, in large part because they take turnkey solutions seriously. They do not subscribe to a "plug-and-play" approach – rather, their equipment and engineering solutions are customised for every client and project and are conceptualized, designed and manufactured to exacting standards. They have a strong reputation for building high quality equipment to ultra-hygienic standards.
2ND RUNNER UP
Hazleton Pumps
For the Export of HIPPO Slurry Pumps especially to the Mining Industry in Canada
Hazleton Pumps is a family owned business that's been in operation since 1979. They specialise in building custom pumping solutions to customer requirements and have a strong history of product development for the mining sector.
PRODUCT DEVELOPMENT AWARDS

WINNER
Anderson Engineering
For the Design and Manufacture of the Anderson  Andpure Magnetic Mixer and the Anderson Contramix
After being in business for 58 years Anderson Engineering is a firmly entrenched part of the South African landscape although they work across the continent and overseas. Anderson is perhaps best known for their innovative turnkey solutions that seamlessly integrate into their clients' production lines
RUNNER UP
Transfrig
For the Design and Manufacture of a Truck Refrigeration System using a 1000 litre Stainless Steel Cryogenic  Vessel
Transfrig is the only manufacturer of transport refrigeration equipment in South Africa and has been servicing the industry for over 3 decades. Their units are designed for African conditions. Transfrig has the perfect refrigeration system solution to suit your needs from fresh to deep frozen applications, for small LDV's to large rigid vehicles, with or without electric standby.
MANUFACTURING INNOVATION AWARDS

WINNER
Hazleton Pumps 
For the Design, Development and Manufacture of the HIPPO Slurry Pump Range
Hazleton Pumps has been building slurry pumps since the late 1970s.
Their ongoing strategy has been to foster long-term, sustainable relationships with customers through the design and manufacture of customised solutions.
RUNNER UP
ND Engineering
For the Fast Track Manufacturing of the 4 x Tongaat-Hulett Developed and Designed Falling Film Evaporators
ND Engineering has manufactured Alidex Falling Fill Evaporators for Tongaat Hulett. About a year ago Tongaat Hulett Starch identified that the market for glucose was expanding at a rate faster than it could supply, even at maximum output.
FERRITIC STAINLESS STEEL AWARDS

WINNER
Efficient Engineering
For the Design and Manufacture of 3CR12 Modular Sub-Stations in a Coated HRA Finish
Efficient Engineering is a dynamic engineering solutions company founded in 1958. Their current factory floor spans 28 500m2 across both of their facilities in Gauteng and the Western Cape.
JOIN
T 1ST RUNNER UPKholeka Engineering
For the Building of a 35000 litre 3CR12 Drinking Water Tanker
With the devastating drought South Africa is experiencing Kholeka was approached by UD Trucks – Magnus Zululand to assist a desperate game farmer from Zulu Nyala Game farm.
JOINT 1ST RUNNER UP
Skyhill Heavy Engineering
For the Design and Manufacture of Municipal Water Storage Tanks in 3CR12 instead of Concrete
Skyhill Heavy Engineering, part of the Hydra Arc Group, is joint first runner-up in this year's ferritics category. Skyhill specified 3CR12 to be used for municipal water storage tanks rather than concrete tanks in rural areas.
2ND RUNNER UP 
Tugela Mining and Minerals
For the Structural Design, using 3CR12, of a Ferrochromium Fines Treatment Plant
Tugela Mining and Minerals is the second runner-up in the ferritics category in this year's stainless steel awards. National Stainless Steel Centre (NSSC) designed and fabricated a structural application using 3CR12 stainless steel for Tugela Mining and Minerals.
DUPLEX STAINLESS STEEL AWARDS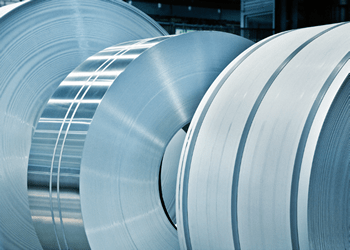 WINNER
Styria Stainless Steel Fabrication
For the use of Duplex Stainless Steels in an Application that Demonstrates Innovation, Life Cycle Cost Effectiveness, Substitution and Growth Potential
Styria Stainless Steel Fabrication takes first prize in the duplex category of this year's awards for the use of duplex stainless steel in an application that demonstrates innovation, life cycle cost effectiveness, substitution and growth potential.
ENGINEERING AWARDS

WINNER
ND Engineering
For the Ongoing Development of RDA Technology
An industry titan, ND Engineering has been in operation since 1975. It has changed hands over the years but as of 2013 is once again 100% South african owned. Over 4 decades, it has built a reputation as a fabricator, but some of its most exciting current work comes from its collaborations with Tongaat Engineering Group (TEG) and Ionex Separations Technologies on RDA valve projects.
JOINT 1ST RUNNER UP
Efficient Engineering
For the Design and Manufacture of 3CR12 Modular Sub-Stations in a Coated HRA Finish
Founded in 1958, Efficient Engineering has decades of experience building large scale custom solutions for companies in a range of diverse sectors.
JOINT 1ST RUNNER UP
HC Heat Exchangers
For the Design and Manufacture of Heat Exchangers for Diesel Electric
HC Heat Exchangers is the largest manufacturer of fin-coil heat exchangers in the country. They work with a range of materials and their products are used in HVAC systems, refrigeration, heat pumps and flue gas heat reclamation systems among other applications.
ARCHITECTURE BUILDING & CONSTRUCTION AWARDS

WINNER
The Matrix
For the Additions and Alterations to Port Elizabeth Opera House
The Matrix wins top prize in the ABC category for its additions and alterations to the Port Elizabeth Opera House.
The Port Elizabeth Opera House, a major city landmark originally built in 1892, is a certified grade 2 provincial heritage monument and required an extensive historical impact assessment study before any design or construction work could commence to ensure any interventions were in line with contemporary heritage ethos.
RUNNER UP
Excell Engineering
For the Design and Manufacture of a Stainless Steel Staircase
Excell Engineering is the runner-up in the Architecture, Building and Construction (ABC) category this year. The company takes the accolade for its stainless steel spiral staircase designed by Emmett Emmett Architects in conjunction with Excell Engineering. The project was not only extremely impressive structurally and aesthetically, it was also a huge challenge and turned out as a massive success.

FOOD & BEVERAGE AWARDS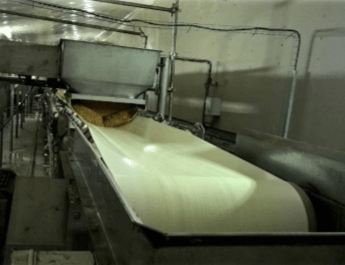 WINNER
Gerhard Unger 
For the Manufacture, Installation and Commission of 21 Wet Product Conveyors for a Product Process Plant
In business since 1976, Gerhard Unger serves the dairy, brewing, food and pharmaceuticals sectors, among others, delivering custom equipment, processing plants and turnkey solutions across Southern Africa.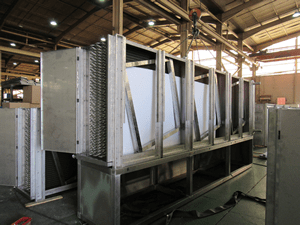 JOINT RUNNER UP
HC Heat Exchanger
For the Design and Manufacture of Heat Exchangers for Dale Spiral Systems
When it comes to material choices for products that will see use in the food industry HC Heat Exchangers believes stainless steel offers the most hygienic option with the best life cycle costing.
JOINT RUNNER UP
Qualipak
For the Design and Manufacture of "Open Easy Clean" Conveying Systems
Qualipak is currently the preferred supplier of materials handling equipment to especially the chicken abattoir and dried fruit industries. Through the supply of innovative materials handling solutions in terms of cleanability, hygienic design, reliability and functionality, product handling in these industries have been transformed over the past years.
CATERING & HOSPITALITY AWARD

WINNER
Gary i Crawford
For the Design of the "Rage Biltong Cutter"
Gary i Crawford wins the award for catering and hospitality with his RAGE Biltong Cutter. The biltong cutter was especially designed and produced to raise funds for RAGE (Rhino Action Group Effort). Ten biltong cutters were made for auction at a fund-raising event.
ART AWARDS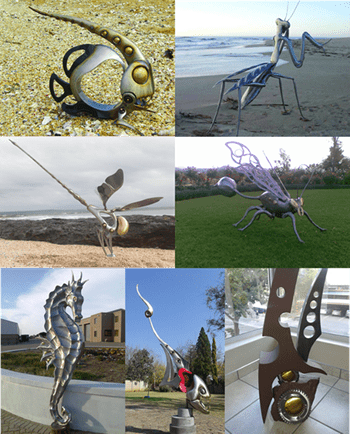 WINNER
Jacques van der Westhuizen
For the Creation of Various Stainless Steel Sculptures
Jacques van der Westhuizen wins this year's top accolade in the art category. Van der Westhuizen is an emerging South African artist who specialises in medium to large scale unique three dimensional stainless steel sculptures, for all audiences.
The sculptures are completely hand shaped and made with hand shaping tools and take a great amount of time and love to create. It has taken 31 years to master the art of manipulating stainless steel.
RUNNER UP
Chris van der Vyfer
For the Design and Manufacture of "Fireballs"
Chris van de Vyver of Fireball SA is the runner-up in this year's art category. Fireball SA is a one-man company and Chris is by training a boiler maker and a welder.
Fireballs are open fire pit installations. Van de Vyver uses grade 304 and grade 316 stainless steel to create these beautiful works of art.
MERIT AWARD
The Matrix
 For the Helenvale Resource Centre
The Matrix receives a merit award for its two stainless steel works at the SA Institute of Architects' Helenvale Resource Centre.
"Kite Boy," consists of an annulus, out of reflective stainless steel, upon which a figure of a young child balances, while looking towards the centre and flying a kite.
WELDING AWARDS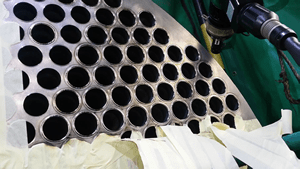 WINNER
ND Engineering 
For the Development of the Orbital Welding Technology used on the DuPont Sea Water Acid Coolers
ND Engineering has developed orbital welding technology used in the DuPont sweater acid coolers. Cooling hot sulphuric acid is a brutally punishing industrial process and only the best stainless steels and fabrication methodology will ensure that the equipment survives its harsh operating conditions.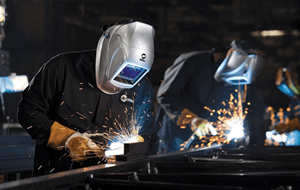 RUNNER UP
MAXE
For the Manufacture of Stainless Steel Automotive Accessories
Maxe have been awarded runner-up in the welding category as the company has been successfully manufacturing stainless steel accessories for the automotive industry for the past 20 years.
MERIT AWARD
Starweld
For the Manufacture of Welding Machines
Starweld receives a merit award in the welding category as it is the first South African welding machine manufacturer to produce a range of fully digital welding machines. The 32 bit micro-processor driven machines create advanced current wave shapes, resulting in smoother arc characteristics.
SERVICE AWARDS

WINNER
Cronimet
For the Supply of Raw Material Solutions to the Stainless Steel Melting Industry
Cronimet wins the award in the services category for supplying raw material solutions to the stainless steel melting industry.
Cronimet is the only South African company specialising in stainless steel recycling and has more than 30 years' experience since it started supplying stainless steel scrap to Southern Cross (now Columbus Stainless) and to stainless steel foundries.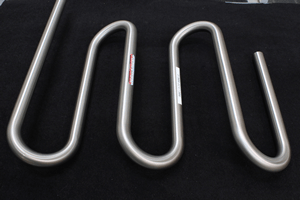 RUNNER UP
Formatube
For Tube Forming & Bending,  Manufacturing and Treatment of Stainless Steel
Formatube is the runner-up in the services category for its form tubing services. The company is a young and dynamic organisation dedicated to tube forming and bending at world- class standards.
ENVIRONMENTAL AWARDS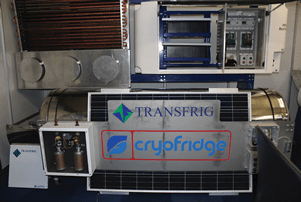 WINNER
Transfrig
For the Design and Manufacture of a Truck Refrigeration System using a 1000 litre Stainless Steel Cryogenic Vessel
Transfrig's Cryo-Fridge cryogenic refrigeration systems are 100% emission free and use no fossil fuels to achieve cooling. The only by-product of their refrigeration system is nitrogen which is expelled into the atmosphere causing no damage to our ailing environment.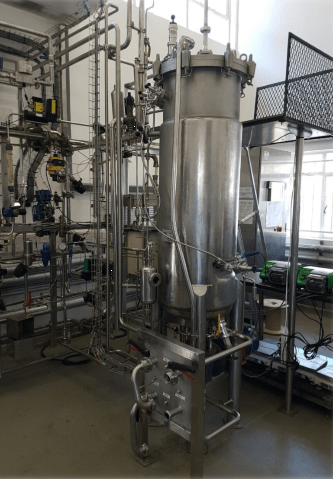 RUNNER UP
Gerhard Unger 
For the Design and Manufacture of CIP Skid for CSIR
Gerhard Unger developed a cleaning in place (CIP) skid system for the Counsel for Scientific and Industrial Research for use in the brewing industry.
The system comprises three tanks – recycled water tank, hot caustic tank and an acid tank – and a heat exchanger. Gerhard Unger was responsible for the design, manufacture and installation of this CIP plant for 200 L and 100 L fermenters and the two 1 000 L holding tanks.
STUDENT AWARDS

JOINT WINNER
Jacobus van Deventer
For his Achievement in Welding Competitions
Jacobus van Deventer is the joint winner of this year's student category. He has achieved multiple awards for his proficiency in welding, with a focus on stainless steel.
With 20 participants, the Young Welder of the Year (YWOY) 2015 was the largest in the history of the competition. As the winner, Van Deventer represented South Africa in the WorldSkills competition held in Sao Paulo, Brazil, in August last year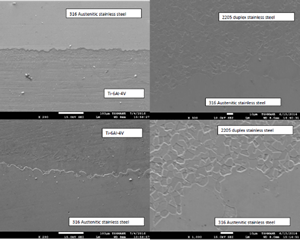 JOINT WINNER
Odabele Babatunde
For the Development of Functionally Graded Stainless Steel for Engineering Applications
Babatunde Abiodun Obadele is the joint winner in the student category for his research into the development of functionally graded stainless steels for engineering applications. Obadele used grade 316 and 304 austenitic stainless steels and 2205 and 2507 duplex stainless steels for his research for his degree through the University of Johannesburg.