(The panel consisted of representatives from Mauritius, African Union, Zimbabwe, Namibia)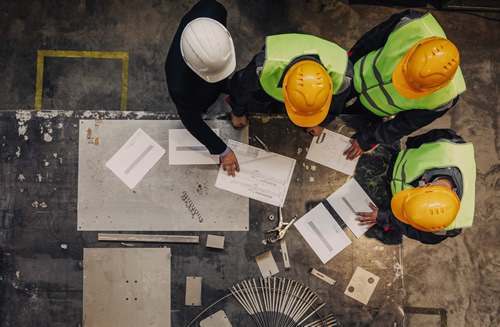 Namibia will be holding elections in November 2019,

It covers an area of some 824 thousand square kilometres;
It is the fourth largest Uranium producer in the world and has many other resources as well;
70-80% of what they consume comes from SA;
They need to focus on more internal beneficiation;
It is an unequal society and need to put more inclusive policies in place;
They have inherited specifications from the past that don't serve the community, i.e. the specifications are superior to what they are capable of;
Unity is strength and therefore we need to unite as a continent;
One of dangers to trade are non-tariff barriers;
Africa will have a market size of 1.3 billion people and continually growing;
We need to build systems and processes that apply to all countries on the continent;
We also need to network as member states to build capacity.

Mauritius

Has strong financial services;
Manufacturing has been a key strategy of the government and is a long term investment in the country;
They realised that education and productivity are the key for success.

African Union

The African Free Trade Agreement has been signed by 24 countries and will form a duty free zone;
We must create regional supply value chains;
African needs infrastructure to allow seamless trade and this will require foreign direct investment.
Panel 1: The future of African Manufacturing: what are the future game-changers facing Africa to achieve a single market
(The panel included representatives from Nigeria, IDC, dti, Kenya, Volkswagen)
Kenya believes in the Continental Free Trade Agreement and were one of the first to sign, but in order for it to work we need to address infrastructure and corruption.
In Nigeria the manufacturing sector is small, but the services sector is large. Each country should focus on what they are good at.  Nigeria currently only exports Oil and Gas.
Other game changers are that we must collectively take advantage of our strengths and focus on talent and innovation.
We must also get going with those countries who want to work together, and the rest will follow.
Panel 2: The role of industry 4.0: A Framework to Accelerate Change
(The panel included representative from CSIR, SAP, IDC, dti, Sasol)
We must focus on outcomes not technologies per se e.g. efficiencies;
Skills gap between what is available and what is required;
We must do research in what is required regarding upskilling;
We need to look at talent identification and then put together vocational and technical training;
Dti – we have signed an agreement with the Department of Higher Education and the Department of Science and Technology to work together to ensure people are trained so that are employable. The problem with our unemployment situation is that there are jobs out there but the unemployed do not have the skills required for the positions available.
Industry 4.0 – you don't apply these technologies for success but for survival.
Panel 8: Solving the Manufacturing Skills Challenge
(The panel had representatives from Stellenbosch University, IFC (Private arm of the World Bank), NCPC and African Innovators)
How do we identify the skills needs?
Should engage with business via professional bodies to identify what skills are required;
There will be a combination of hard skills (literacy, numeracy, etc.) and soft skills (interpersonal skills, teamwork, etc.) and the combinations of these will vary dependant on function;
South Africa needs a large number of educated people and we need to start reviewing our training from the foundation (i.e. beginning of schooling);
We need to be adaptable and don't specialise people too early;
Skills much match the requirements of industry;
In many training institutions the training equipment is out of date e.g. technical colleges;
Soft skills must be experienced to be learned – internships are very important;
Industry needs to tell government what they need;
Industry Associations must be the interface with government to tell them what skills industry needs;
Government need to understand industry if they don't, they can't assist industry;
No FDI if we don't have the appropriate skills in the country;
Government and business cannot work in silos;
We do not need to create jobs but rather improve the employability by equipping people with the appropriate practical skills;
Good people cannot move up because the system is too ridged – i.e. hands on experience gained during once employment cannot be rewarded because there is not a diploma, this is the case at Eskom. I person with says ten years hands on experience is often better than a new employee with a diploma, the hands on employee with not be promoted or given a higher salary because there is not a piece of paper.
Does business know what it wants?
Yes, but they expect government to know as well;
Fundamental issue is the lack of trust between the two;
An example is the LNG plant in Pemba, Mozambique, we have known about it for the past ten years, but government has not development the skills to work on this project. As a result, 40,000 artisans and skill will have to be imported for the project;
Skills should be imported on condition there is skills transfer.
Panel 10: Industrialisation: An urgent necessity
(The panel included Zambia, dti, and included Alex Erwin)
Manufacturing is down from a 25% contribution to GDP in 1990 to 14% of GDP today, which is below the world average;
There is skills scarcity in human capital;
Egypt and South Africa are about to miss an opportunity to industrialise, the growth in the service sectors has resulted in the decrease in manufacturing's contribution to GDP;
The future of manufacturing in SA depends on the electrical system, this needs to be sorted out;
We must take advantage of industrialisation in the next two decades;
The African Free Trade Agreement will force governments to look at their economies and their strengths;
Dti – we have a political commitment to focus on industrialisation. We will also be launching a SADA business council shortly.