March 2018
Engineering News – 06 March – Columbus aims to export competitively while growing local market consumption
Beijing Automotive's new factory is a major boost for the sector
Publication
Easter Cape Business – 01 March – Beijing automotive factory is a major boost
February 2018
Passivity key to keeping stainless stainless
Online 
Crown Publications  – 14 Feb – Passivity key to keeping stainless stainless
Publication
Crown Publications – 01 Feb – Passivity key to keep to keeping Stainless Steel
Stainless steel has a crucial role to play in fixing SA's water woes
Globally, as much as 35% of all treated water is lost to leaking piping systems with South African levels reaching as high as 60%. This has prompted a stainless steel test project to get underway in Paarl between sassda, local municipal authorities and South African manufacturers in search of the most environmental and economic solution for the country's water-wise future.
Online
Crown.co.za  – 08 Feb – Steel pipes can secure SAs long-term municipal water supplies
Publications
Cape Business News – 01 March – Stainless steel for water security
Construction World – 01 March – Securing SAs long-term water supplies
Sassda equips members to take advantage of 'hot spot' African projects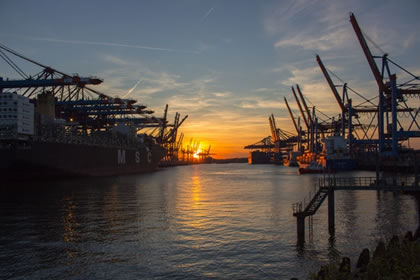 Sassda recently hosted a top-level Africa Rising Market Intelligence Briefing which revealed that Africa still has what it takes, with a healthy recovery in growth rates predicted for the Sub-Saharan African region of 2.6% in 2017 (Source: IMF) and pockets of above average growth in countries
Read More
Publication 
Supply Chain Today – 01 Feb – Sassda encourages further roads into Africa
January 2018
A brave new world for South African stainless steel manufacturers
Here are some of the 'hot spots' in the local stainless steel sector over the next year…
Online
Biz Community – 09 January – BizTrends2018: A brave new world for South African stainless steel producers
Publications
International Hardware Retailer – 01 Jan –  BizTrends 2018 – A brave new world for South African stainless steel manufacturers p.36
Sassda announces R125 000 Lifecycle Costing competition winner!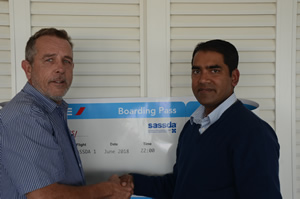 Along with sixty other accurate finalists in sassda's 2017 Lifecycle Costing Competition, the overall winner Amrish Punwasi proved that while stainless steel is can be costlier than other materials initially, it often delivers lower long-term costs in the life-cycle of the construction.
The competition required that entrants download sassda's Lifecycle Costing app to calculate the cost savings that could have been achieved if the Eiffel Tower had been constructed out of stainless steel, either 3CR12 or LDX 2101, rather than mild steel. The calculation needed to take the current inflation rate, the cost of capital and the real interest rate into account, together with its ongoing maintenance and painting expenditure.
Read More
Publications
SA Mechanical Engineer – 01 Jan – From security to Lifecycle Costing