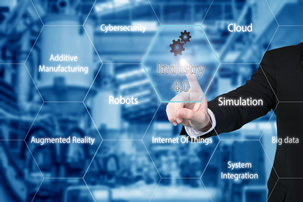 The KZN Manufacturing Indaba was hosted at the Durban ICC on the 14th September 2017. Our KZN Manager, Angie Baker was invited to attend again this year to take part in the conference. Invited Speakers included Dr Tebogo Makube, (Chief Industrial Procurement, Industrial Development Division – the dti), Sihle Zikalala, (MEC Economic, Tourism and Environmental Affairs), Ian Delport, (Head of Industrial Relations – Defy Appliances) and Pat Moodley, (Regional Manager – KZN IDC), to name a few.
Subjects included China and the differences between their manufacturing sector and ours, how we can grow our manufacturing sector as well as the 4th Industrial Revolution. Highlights were that we have a lot of trials and tribulations ahead but South Africa has great potential. One of the keys to access our potential is to upskill our labour force and invest in educating them to be better.
The Manufacturing Indaba is held once a year in all provinces throughout the year and is a great platform for networking and rubbing shoulders with the Influential and successful people of our country.