2018
OCTOBER 2018
Stainless awards provide welcome boost to local sector
The winners of the 2018 Sassda Columbus Stainless Awards have been announced at a glittering banquet in Fourways, Johannesburg with 189 entries from 53 companies resulting in a stellar list of more than 60 finalists.
Speaking at the event, Sassda Executive Director John Tarboton said; "This year, perhaps more than ever, awards of this nature are essential as they celebrate the innovation, strength and durability of the South African stainless steel industry, despite the buffeting winds of change that have beset our country in the two years since the last awards event was held.
AUGUST 2018
Stainless Steel…beyond 'Ramaphoria' hesitantly hopeful
President Cyril Ramaphosa's maiden State of The Nation speech in February this year highlighted a number of areas such as job creation, boosting the manufacturing industry and key infrastructure projects where the local stainless steel sector has an instrumental role to play.
Unfortunately, in tandem with this the South African stainless steel sector is facing increased trade tariffs from the United States under the 'leadership' of Donald Trump. In light of this Southern African Stainless Steel Development Association (Sassda) Executive Director John Tarboton analyses the bigger picture
JULY 2018
Multiple international award wins for Columbus Stainless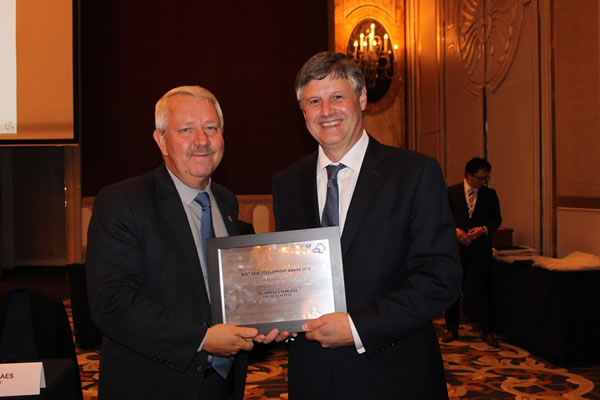 Columbus Stainless won a number of awards at the recent ISSF Annual Workshop held in Shanghai, China most impressive of which was the overall Gold Award in the Safety Awards Programme's workplace improvement category
Sassda visits the 'Tesla' of the stainless steel industry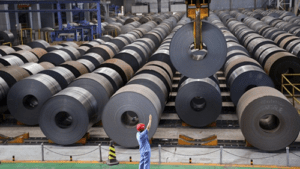 With the global commodity cycle bouncing back, the demand for stainless steel is intensifying, underpinned by backward integration and the recent developments in 4-in-1 stainless steel plants, which cut costs of production, rendering stainless steel even more competitive against comparable materials
The 4th Industrial Revolution is here – are you ready?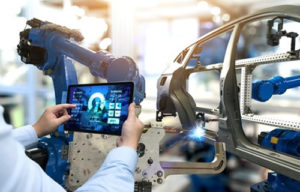 With 400 000 manufacturing jobs lost since 2008, elevated labour costs and a 3% drop from 15% to 12% in the manufacturing industry's contribution to Gross Domestic Product (GDP) over the period, the potential of the Fourth Industrial Revolution (4IR) to revolutionise the output of local manufacturers has never been more significant to the long-term sustainability of this 'engine room' of South Africa's economy
JUNE 2018
Sassda Uncovers a Wealth of Opportunity in Kenya and Tanzania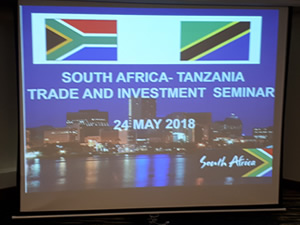 With the advent of fast industrialisation and a call for the development of stainless steel within the agricultural and food and beverage industries, Tanzania and Kenya are primed for increased bilateral trade with South Africa, with confirmed sourcing enquiries already received at Sassda
Sassda Zeros in on Zambia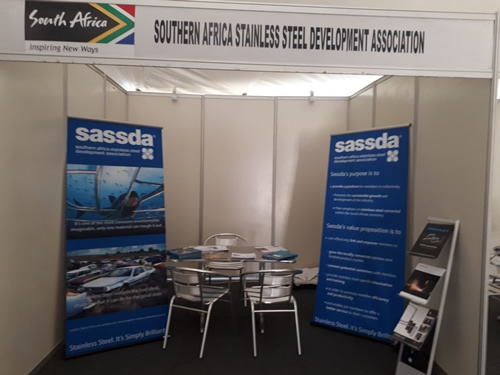 Sassda Western Cape Regional Manager Michel Basson continued Sassda's African odyssey, this time in Zambia, where he forged strong new ties across the country via a stand at the Caminex Exhibition and talks with the Zambian Engineering Council
MAY 2018
Eastern Cape shines brightly in SA's stainless sector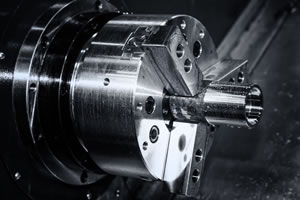 A recent Sassda visit to a number of our Eastern Cape members revealed that just because it's far from the madding crowd, doesn't mean this coastal region isn't home to some stainless steel super stars
Sassda Winner experience in a lifetime Parisian Prize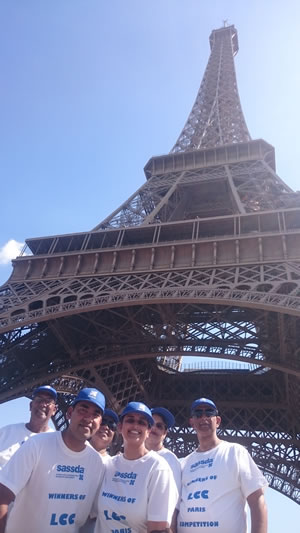 Sassda's ground breaking 2017 Lifecycle Costing Competition culminated in the once in a life time trip for winner Amrish Punwasi and his family to the Eiffel Tower and beyond, at the end of April 2018
Dairy Dilemma & Sassda's Long-term Solution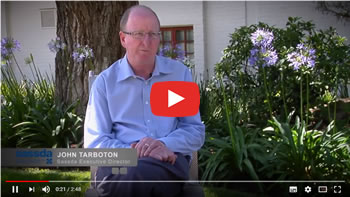 The tale of a KZN dairy in dire need of a solution is revealed in this latest instalment in our highly-popular video series.
This time we share a number of learnings in this agro-processing case study
Sassda 30 Years Ago – An industry stalwart passes away
Thirty years ago, Sassda marked the passing of a local stainless steel industry stalwart, Eric Smith, whose technical wisdom was to materially assist in some of the great innovative thrusts at Middleburg Steel  & Alloys
Returning Sassda member champions stainless steel in military applications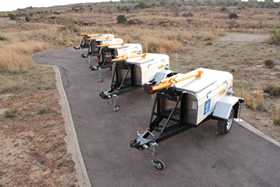 With a reputation for creating some of the world's toughest off-road stainless steel trailers; manufacturer and exporter Desert Wolf,  has recently reinstated its Sassda membership and it's no surprise it's currently a preferred supplier to the South African National Defence Force (SANDF) supplying it with stainless steel diesel field stoves and diesel modules
SABS-approved corrugated piping offers a flexible alternative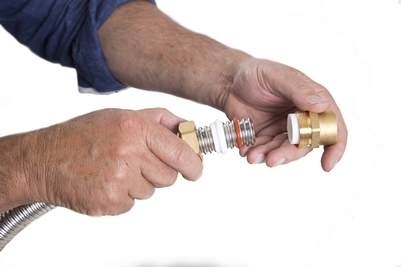 The corrugated stainless steel pipe sector is gaining momentum as a cost-effective solution with latest developments having included the approval of a new SABS standard of lightweight waterline systems, following rigorous testing, driven largely by Sassda members Easyflex and Inox
Sassda Video Q&A – Africa presents a melting pot of opportunity in 2018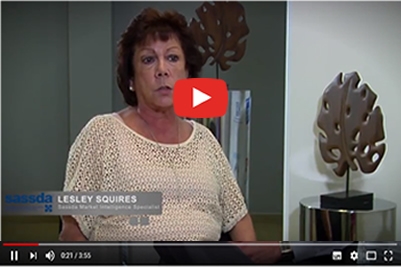 A large portion of Sassda fabricator members' business is over South Africa's borders which makes Africa a key focus for members in 2018! Watch here as our Market Intelligence Specialist Lesley Squires takes us through the current hot spots on the continent

Sassda training can boost your CPD points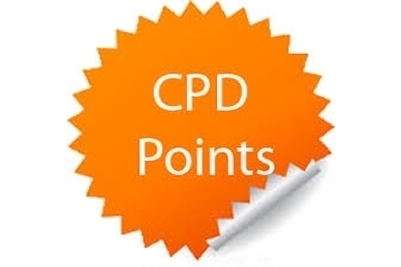 Carrying one CPD point from SAIMechE, the next Sassda Fundamentals of Stainless Steel course is being held at our Edenburg Offices on the 29th of May 2018. 96% of people who attended this course in the last few months said they were highly satisfied and the Net Promoter Scores of each session has been well above global benchmarks
APRIL 2018
Sassda's Brain Train is full steam ahead!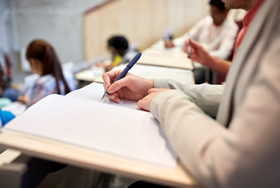 This week saw the Sassda Stainless Steel in Architectural course take place in Durban, KZN with the aim of consolidating on the sterling work we've already conducted in the training sphere in 2018 with two very well received free courses for 45 mechanical and metallurgical engineers from Transnet's Materials Technology and Product Development Divisions and one planned for Eskom
Columbus Stainless learners ready for work placement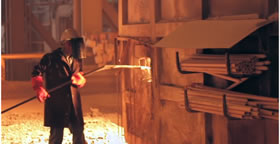 In 2015, Columbus Stainless heeded the call by Government for the business sector to invest in the training and upskilling of South Africa's youth. This has culminated in a number of stringently recruited learners having completed their training programmes, which means they are now equipped to enter the world of work.
2018 Sassda awards gain momentum with a range of sponsors already secured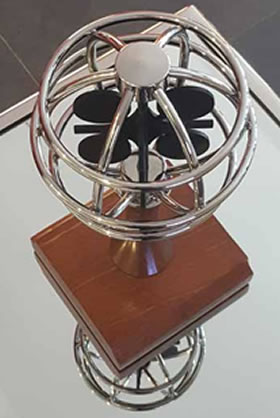 A host of industry leaders have already lent their stamp approval to the 2018 Sassda Columbus Stainless Awards in the form of strategic sponsorships of key categories within the awards. One of the most exciting of these is Macsteel VRN's sponsorship of the Business Excellence category which recognises "companies who are building a sustainable, long-term, thriving business that has demonstrated innovative use of stainless steel in the design and development of products, to become a global leader in the field of excellence" Quite a mouthful but a hugely exciting category nevertheless!
Sassda's Latest Video Release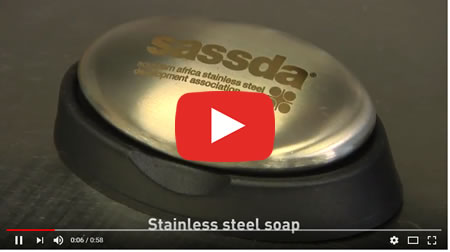 Sassda is rolling out a series of video content on a variety of pertinent topics over the course of 2018. These have been designed to provide key insights in a short, sharp and compelling style that's easy to digest and will hopefully serve as a source of invaluable market intelligence
Sassda 40 Years Ago!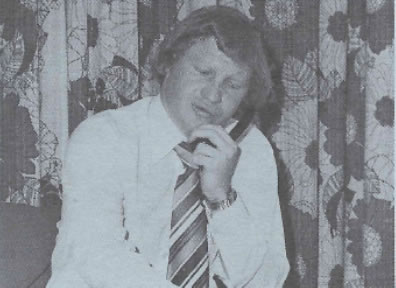 Forty years ago, in April 1978 Sassda wrote about the increasing specification of special alloy steels in South Africa for high integrity applications and the fact that in recognition of this growing demand, Jacksons had appointed  Basil Goldswain as Market Development Engineer, Special Alloys with the brief to develop applications for the special alloys handled by the company, notably 904L
MARCH 2018
It's a New Dawn…it's a New Day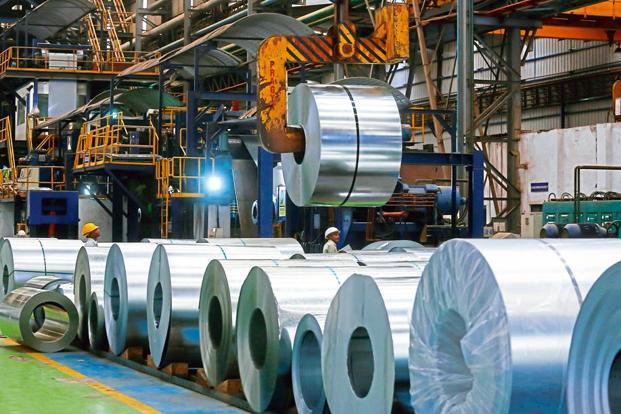 What a difference a week or even a day makes in South Africa right now, where there's never a dull moment when it comes to new presidents and new economic policies. The good news is that the recent State of the Nation Address (SONA) put the spotlight firmly on the state of the stainless steel sector…
2018 Sassda Columbus Stainless Steel Awards Celebrate Innovation
Sassda is proud to announce the official launch of its biennial stainless steel awards which this year centre around the theme 'Celebrating Innovation' with the aim of rewarding world-class thinking and success at a local and international level.
Sassda's New Video Series = Cutting Edge Market Intelligence
Sassda is rolling out a series of video interviews on a variety of pertinent topics over the course of 2018. These have been designed to provide key insights in a short, sharp and compelling style that's easy to digest and will hopefully serve as a source of invaluable market intelligence. Click here to watch the latest in the series: How Sassda's Code of Conduct could have saved the day in KZN
FEBRUARY 2018
Sassda Member pioneers local Stainless Steel Water Pipes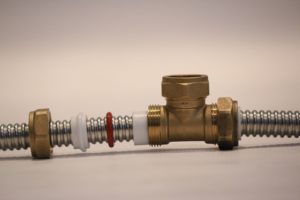 Cape Town's dire water crisis and the rapid approach of the much feared 'Day Zero' is shining a light on the role that corrugated, stainless steel water pipes can play in securing South Africa's long-term municipal water supplies
Regional Round Up 2018!

East or West, stainless steel is the best! We asked Sassda's KZN & Western Cape Regional Managers about their top growth picks for 2018…
Sassda's new video series provides cutting edge market intelligence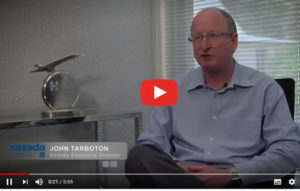 Sassda is rolling out a series of video interviews on a variety of pertinent topics over the course of 2018. These have been designed to provide key insights in a