We'd like to take this opportunity to thank all our members and industry partners for their incredible
support this year and wish everyone a wonderful Festive Season.

Sassda will be closed for the annual end of year break from
Thursday, 14 December 2023 and will reopen on Monday, 08 January 2024.
To hear a body like the Southern Africa Stainless Steel Development Association identifying training, mentorship and capacity building as a core intervention…it basically means they are a trailblazer that is able to show other associations how this can be done." - President Cyril Ramaphosa
STAINLESS STEEL MAGAZINE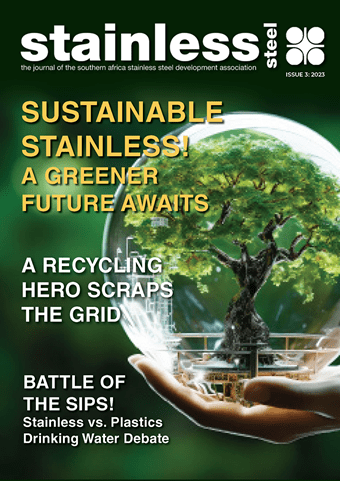 Stainless Steel Digital Magazine!
Welcome to the latest issue of the Sassda Stainless Steel magazine. Here at 'Sassda HQ' we describe the intense process of putting this treasure trove of stainless steel insights together as a real labour of love! Nevertheless, and despite the hard work, we always feel immensely proud of the final product and take great joy in the positive reader and advertiser feedback we receive. We hope that the information and insights in this issue are no different and look forward to raising the bar even further in 2024!
In this issue, some of the articles include:
State of the Stainless Steel Nation - Fighting for the right to supply local parastatal projects
Global Webinar Report Back - Utility Ferritic Stainless Steel's Role in SA's Stainless Industry
Industry Insight - The price of carbon emissions a lot steeper in the face of increased EU regulations
Member News Cronimet - Stainless steel is a game changer in reducing carbon emissions
Market Intelligence - Zambia: A rising economic powerhouse
WOMEN'S ECONOMIC ASSEMBLY LAUNCH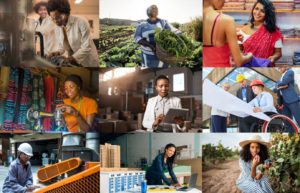 On Wednesday, 6 October 2021 Sassda Market Intelligence Specialist Lesley Squires championed the role of women in the future of the stainless steel industry during a speech at the launch of the Women's Economic Assembly (Watch on YouTube) . During the event she stated; There is a need to create an environment that is diverse and inclusive, and that is not based on gender, but rather on capabilities, skills, potential, value systems and having the right attitude and work ethic…There are also many opportunities in the downstream industries. Women can get involved in the manufacturing of stainless steel products, become wholesalers and distributors of stainless steel. The benefit of this, is that women will bring diversity and a new way of thinking to a traditionally male dominated industry."
Click here to read the full speech Click here to view Video of Highlights from Sassda

FIND A SUPPLIER
MEMBERS REGISTRATION
MEMBERS ONLY LOGIN
BECOME A MEMBER

60 MINUTES WITH
STAINLESS STEEL WEBINARS

CLICK HERE FOR MORE INFORMATION