Sassda produces a number of publications aimed at increasing the awareness of stainless steel, as well as educational and technical leaflets and videos. In addition, several sectors have produced their own brochures reflecting members capabilities. All available from Sassda's Offices.
Stainless Steel Magazine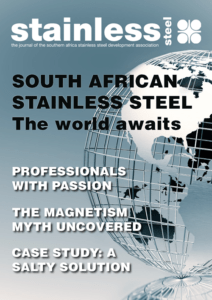 The Stainless Steel Magazine is published by the Southern African Stainless Steel Development Association (Sassda) and provides unbiased and exclusive industry insight and information in an interesting and visually appealing manner.
Topics covered range from 'The State of the Stainless Steel Nation', to core features on localisation, growth sectors, professional profiles to discover what makes our industry players 'tick' and in-depth case studies as well as key local and global market opportunities.
Since the launch of its new digital format in August 2020 the Sassda magazine has achieved 50 000 reads and 52 000 impressions. These metrics continue to grow on a daily basis as existing or new readers view each of the issues which shows the high value placed on the content in each magazine.
Click here for more information
Sassda Welding Handbook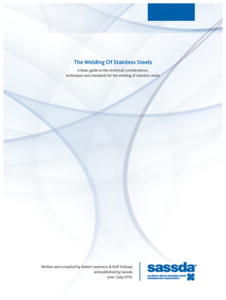 Click here to download Welding Handbook
The Who, What, Where and When of Stainless Steel Maintenance in and around the House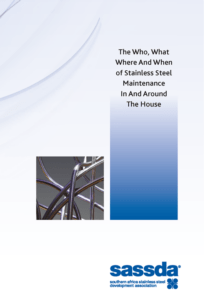 Click here to download Care & Maintenance Brochure