MODULES
Module 1 and 2 – History and Basics of Stainless Steel
Module 3 and 6 – Corrosion and Handling
Module 4 and 5 – Mechanical, Physical Properties and Manufacturing
About the Course
This is an intermediate course aimed at people who have acquired a basic understanding of stainless steel through workplace experience and/or from completing the Introduction to Stainless Steel e-learning course.
The target audience would include newcomers to the industry, as well as persons requiring a more in depth knowledge of stainless steel, such as salespersons, supervisors, managers, specifiers and end users.
After attending the course, the learners should be able to:
Gain awareness of Sassda and the role it plays in the industry.
Understand what makes stainless steel unique.
Understand the basic advantages and classifications of stainless steel.
Identify the main classifications of stainless steel as well as the basic grades, composition, properties and uses of each.
Understand the principles explained in the "Spider Web".
Identify the top 20 alloys.
Know what corrosion is, differentiate between the different types of corrosion, how each type affects stainless steel and how to avoid it
Know the difference between type, form and finish of stainless steel
Become familiar with the South Africa's primary producer's manufacturing process.
Understand the difference between flat & long products, castings and tube & pipe.
Identify different types of stainless steel contamination.
Understand how to restore the passive layer.
Learn how to clean, store and maintain stainless steel
Once learners have attended the course, they will be required to complete an assessment to obtain a certificate. The assessment will be available either electronically (online) or the learner must arrange to complete their written assessment with the facilitator.
More details on the course will be supplied upon confirmation of attendance.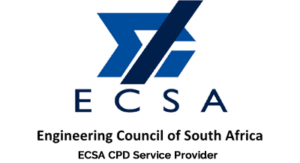 The course is approved by the above institutions and carries 1 point from SAIMechE
Cost :
Non Members:
R2 850.00 per person (including VAT)
Dates :

05th, 12th & 19th September
Non Members Click here to Register and Pay
or contact Mankabe for more information
Sassda Members:
Discounted Rate
Please contact mankabe@sassda.co.za or call 060 564 7355 to discuss your options according to your Sassda membership package .
Click here to Book if you are a Sassda Member