The potential for stainless steel as a roofing material was first unlocked when it was used on such iconic structures as the Chrysler Building in New York. Since then, factors such as the introduction of low reflective, matt finishes and the development of improved methods of construction have played an important part in the growing appreciation of this metal as an architectural material.
In this, article by the Southern Africa Stainless Steel Development Association (Sassda), we learn more about the many qualities of stainless steel and why it can rightfully claim a firm place in today's market as a roofing material of choice.
When the Chrysler Building and its art deco 'sunburst' roof profile and spire was completed in 1930, it provided mute yet commanding testimony to the aesthetic and longevity attributes of the world's only man-made noble metal – stainless steel. This was the first major use of stainless steel in architecture (the Nirosta chromium-nickel alloy having been introduced in America just three years earlier). At that time, the long-term endurance of the metal was unknown. The alloy was similar to today's 304. In fact, a lower alloyed version: 16.5/7 (16.5% Cr and 7% Ni) versus 18/8.
WHAT, EXACTLY, IS STAINLESS STEEL?
Whereas steel is an iron and carbon alloy, stainless steel is a steel that contains at least 10.5% chromium, other alloying elements, and less than 1.2% carbon. The chromium content provides stainless steel with its corrosion resistance, enabling the natural and continuous development of a chromium-rich oxide surface layer. This oxide, referred to as the 'passive layer,' provides it with lasting protection against all types of corrosion. This passive layer is naturally self-healing when oxygen is present. Corrosion resistance is increased with higher chromium levels and, additionally, through the addition of molybdenum.
The most commonly used stainless steels have a chromium content of 17%—18% and a nickel content of 8%—10.5%. This is why articles manufactured from the alloys are called 18/8 or 18/10. These chromium-nickel grades are called austenitic stainless steels.
Another family of stainless steels alloyed with chromium and other elements such as titanium, are called 'ferritic' grades. There are more than 200 grades of stainless steels.
For roofing purposes, 12%—17% chromium grades with metallic or organic coatings may be used.
STAINLESS STEEL – THE SURPRISINGLY IDEAL ROOFING MATERIAL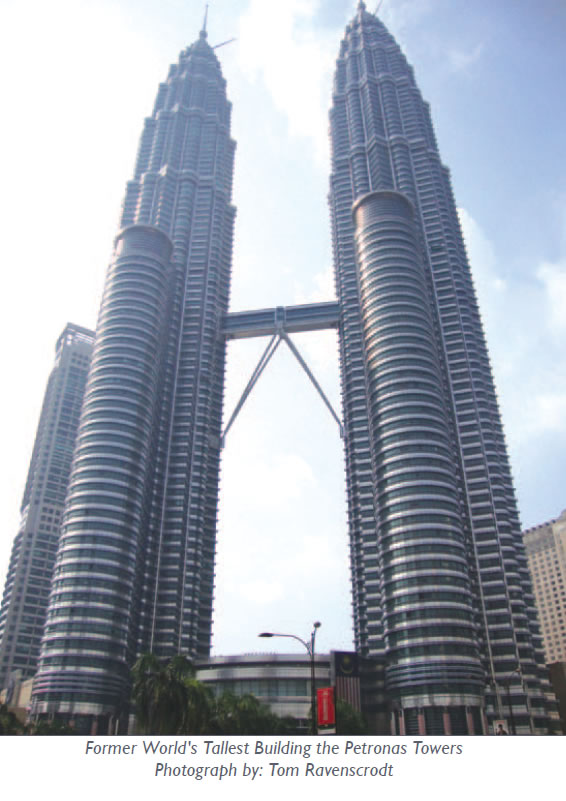 Stainless steel is a highly versatile material, offering both owner and architect an attractive combination of benefits over the lifetime of a building. These include durability, safety, low maintenance, low weight, versatility, finish, recyclability, application, and economy (life cycle benefits).
DURABILITY: Stainless steel is corrosion resistant, allowing its use in even the most severe atmospheric conditions. It has high strength resistance and excellent resistance to thermal shock. It will outlast virtually all other roofing materials.
SAFETY: The austenitic stainless steel grades most frequently used for roofing have a higher melting point than many other roofing metals, providing additional safety. The melting point of stainless steel is around 1,500°C, which is higher than aluminium (660°C) or copper (1,083°C). They also retain a higher proportion of their strength above temperatures of about 550°C than carbon steels, and a higher degree of stiffness at all temperatures.
LOW MAINTENANCE: Maintenance costs continue to increase. This should be borne in mind from the planning stage of a building. Because of their long-term corrosion resistance and smooth surface finishes, most stainless steel roofs require very little maintenance (when well designed and correctly erected).
LOW WEIGHT AND VERSATILITY: The high mechanical performance of stainless steel allows for a typical thickness of material lower than for most other metallic roofing materials. This may result in a lighter, more cost-effective supporting structure.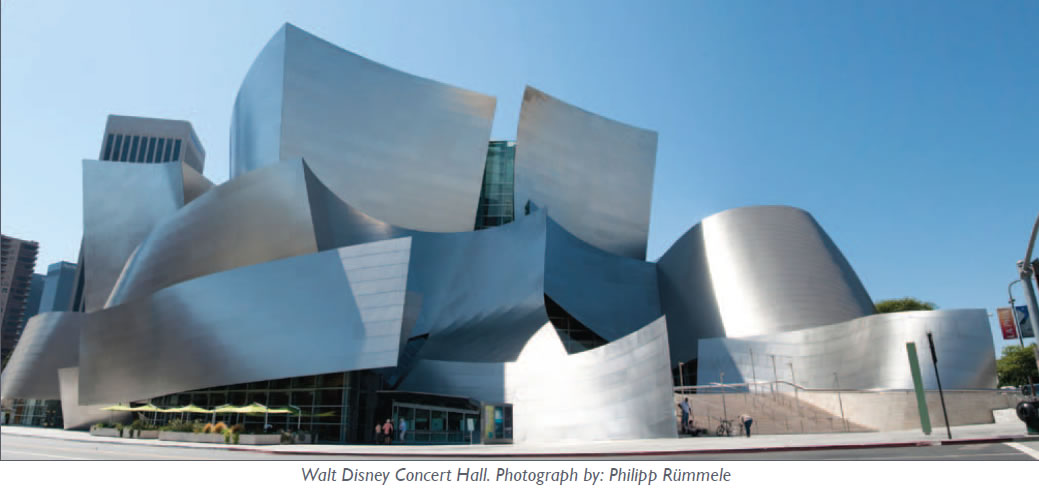 The following summary is from the British Stainless Steel Association in its article, 'The Growing Market for Stainless Steel Roofing':
Stainless steel is not usually thought of as a lightweight material. However, the strength of stainless steel can be significantly enhanced through work hardening, either in the process of cold rolling or profiling. Typical thicknesses for stainless steel for roofing can therefore be as thin as 0.4mm, making it a viable option for lightweight applications. Despite work hardening, austenitic stainless steels will retain sufficient ductility to allow bending and forming into roof panels and accessories.
Stainless steels offer other physical properties, which are beneficial to roof design. The standard austenitic grades are tolerant to the climatic extremes from temperatures below freezing to temperatures above 35°C. Stainless steel's smooth reflective surface provides it with excellent heat reflecting properties. It can also contribute to electromagnetic shielding, which may be required for buildings with sensitive electronic equipment.
FINISH: Stainless steel is best known for its aesthetic qualities – specifically, its bright, reflective appearance. However, a low reflective or matt finish is often preferred for roofing, both to reduce reflectivity and to blend in with 'traditional' materials. Coatings, either containing a combination of 80%—85% lead and 15%—20% tin or containing tin only (so-called Terne coatings), are a popular choice. Stainless steel with a polyvinyl fluoride (PVF) resin coating, or alternatively coloured by the Inco process, has proved a popular choice in Japan and other parts of Asia, and is now also found in Europe.
Of course, when functionality is paramount, the most obvious choice would be a 2B finish, which is smooth, flat and rather reflective. A rule of thumb is that the brighter and smoother the finish, the better the corrosion resistance and the easier the maintenance.
However, should low reflectance be required (for example, near airports), a dull, matt finish may be obtained by a cold-rolling process, by blasting with a non-ferritic, benign granulate, or by colouring the stainless steel with a PVDF coating, or by an electrolytic chemical process (to produce a metallic-look in gold, bronze, blue, green red or black).
RECYCLABILITY: Stainless steel is the ultimate 'green material.' It is infinitely recyclable and recycled. Within the construction sector, its actual recovery rate is close to 100%. It is unchangeable and totally inert with regard to the environment. In contact with elements such as water, it does not release compounds which could modify the composition. The longevity of stainless steel fulfils the requirements of sustainable construction (e.g. THQE and BBC).
APPLICATION: Stainless steel is suited to all styles of roofing (batten rolls, standing seams, self-supporting trays). It allows architectural creation, design and the realization of complex shapes. It combines easily with other materials such as glass, wood or concrete. And, its low thermal expansion coefficient allows the manufacture of continuous lengths of up to 20m (allowing the use of productivity-enhancing on-site mills).
ECONOMY: Cost levels of stainless steel transformation are comparable with other 'traditional' metals. The cost of stainless steel roofing offers excellent quality versus price ratios in construction. Choosing stainless steel offers a long-term guarantee.
The next article in this three-part series will focus on architectural qualities, compatibility with other materials, formats, roof design (including 'green' roofs), and application methods.
ACKNOWLEDGEMENTS:

Southern Africa Stainless Steel Development Association (sassda): Architectural presentation; 2015
Euro Inox 'Technical Guide to Stainless Steel Roofing' - Building Series, Volume 5; ISBN 2-87997-016-4; 2004
Outokumpu 'Handbook of Stainless Steel'; 2013
Aperam Stainless Europe 'UGINOX - The advantages of stainless steel in roofing' - Brochure; 2014
British Stainless Steel Association 'The Growing Market for Stainless Steel Roofing' - Brochure; 2004
Columbus Stainless, Roofing Article, 2014