WINNER
John Rowe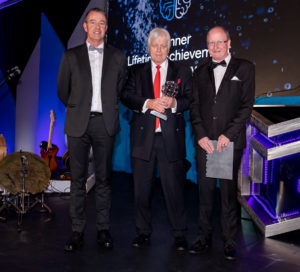 Judges Comments:
With more than 30 years service to the local and international stainless steel industry, John Rowe has always been an ardent supporter of Sassda. Whilst on the Sassda Board, he passionately promoted the importance of the Sassda Stainless Steel Awards. Whilst at Columbus Stainless he was responsible for the rapid growth in sales to accommodate the 1995 CJV expansion. Through his leadership at the ISSF, the Forum now represents most of the world's stainless steel producers and leads the development of new stainless steel global markets through their awards, education and marketing initiatives
REALISING THE CONTINUED DEVELOPMENT OF STAINLESS STEEL ACROSS GLOBAL INDUSTRIES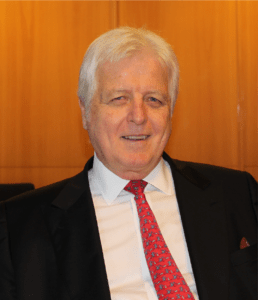 With a commitment to supporting and developing the stainless steel sector spanning an active and ongoing 30-year career in the industry,
John Rowe is honoured for his lifetime contribution of leadership, lobbying and education initiatives within a global context. From his current position as Secretary General and member of the Executive Board of the International Stainless Steel Forum (ISSF), based in Brussels, John Rowe continues to oversee the representation of all stainless steel producers across 76 members in 26 countries and lead the charge in the development of
new stainless steel global markets.
Having first qualified and practiced as an attorney, John Rowe switched to a career in metals and minerals when he joined the ThyssenKrupp Group as CEO and became Vice Chairman of the Shanghai Association of Enterprises with Foreign Investment.
Between 1991 to 2003, he was Director of International Sales and Marketing at Middelburg Steel and Alloys, during which time he was also a  member of the Executive Board of Sassda and of the South Africa Iron and Steel Institute. As well as being an active member of the Sassda Board, John Rowe has always been a strong champion of Sassda and the Awards, which he believes broaden the profile of the stainless industry and reward development efforts across a wide range of industrial users of stainless steel.
His ongoing efforts over the year, have helped place Sassda at the forefront of the Market Development Association, both in South Africa and abroad, and underpinned sustainable growth and the industry's ability to tap into demand within the international market.
RECOGNITION AWARD
Ron Holland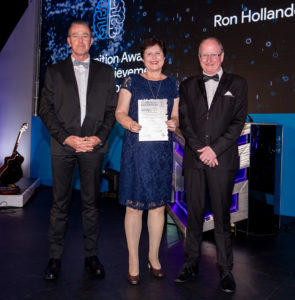 Judges Comments:
For managing Chad-O-Chef for 35 years, Ron inspired and taught many young minds some of which went on to earn degrees in manufacturing and draughting. Ron sadly passed away recently but his legacy lives on in the hearts and minds of all who share his vision and passion
FAMILY ROOTS SHAPE A PIONEERING SOUTH AFRICAN BUSINESS
The late Ron Hollander has helped shape the liquid petroleum gas (LPG) industry in southern Africa with his pioneering work designing and  developing South Africa's first vent-free fireplace burner. He was an avid supporter of stainless steel right from the beginning when he quit his day job to devote all his energy to manufacturing stainless steel gas braais.
Spanning a 35-year career building a successful family business, Chad-O-Chef, Ron's material of choice, since the late 1970's, has always been stainless steel, due in part to his own family's background in the catering industry, where he learned from a young age the benefits of using stainless steel in the kitchen.
Refusing to settle for less, Ron always insisted Chad-O-Chef products were made from the highest grades of stainless steel, at a time when many of the competition were coming in cheaper, using mild steel or 3CR12.
Following ongoing research and development, in 2006, Chad-O-Chef launched their range of flue-less or vent–free fireplaces and pioneered the industry as the first company to manufacture a vent-free burner at a time where their competition was importing their burners. To date, Chad-O-Chef is still the only company manufacturing their burners locally.
In March 2018, Ron passed away after a long battle with cancer and motor neurone disease, handing over his design knowledge to his nephew Louis Minnaar who has worked with Ron for the past 14 years.
Ron's legacy lives on in the minds and hearts of all those who share his vision and passion.