WINNER 
Gerhard Unger 
For the Manufacture, Installation and Commission of 21 Wet Product Conveyors for a Product Process Plant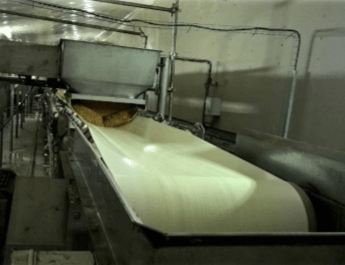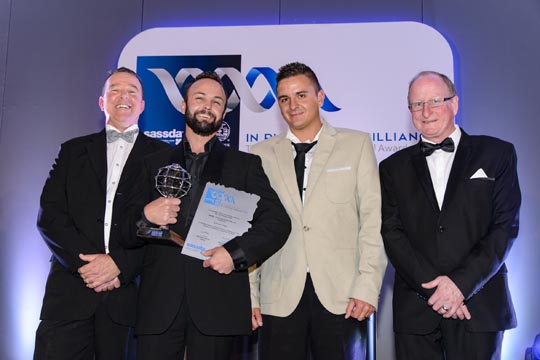 In business since 1976, Gerhard Unger serves the dairy, brewing, food and pharmaceuticals sectors, among others, delivering custom equipment, processing plants and turnkey solutions across Southern Africa.
Gerhard Unger prefers to manufacture and test plants in their own factory, to ensure the shortest on-site assembly time. Their specialisation includes sophisticated process automation and intricate pipework.
Gerhard Unger was recently hired to make additions to a brewing plant. Their client has a reputation for good craftsmanship, selling 331 hectolitres of beverages in 2015.
The client made a strategic decision to "keep it local" and made a concerted effort to localise as much of the manufacturing process as possible. Gerhard Unger considers this project a benchmark of the standards they set for themselves.
Ultimately, Gerhard Unger was asked to build, install and commission 21 wet product conveyors, with a combined length of over 1.3 km and will handle about 180 000 tonnes of product a year.
Contact :  Gerhard Unger
Tel : 011 876 3740
Website :  www.gerhardunger.co.za
---
JOINT RUNNER UP 
HC Heat Exchanger
For the Design and Manufacture of Heat Exchangers for Dale Spiral Systems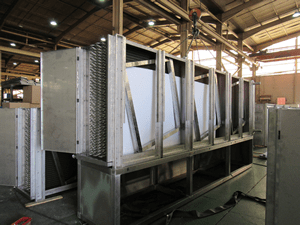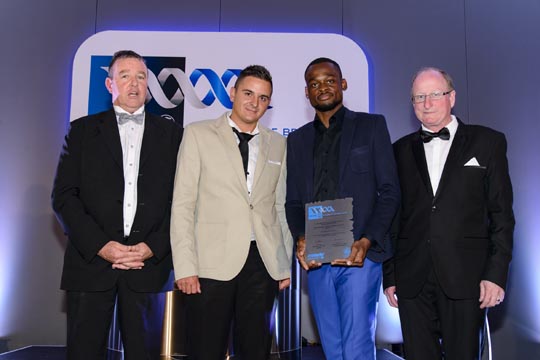 When it comes to material choices for products that will see use in the food industry HC Heat Exchangers believes stainless steel offers the most hygienic option with the best life cycle costing.
It should be no surprise, then, that when HC Heat Exchangers were commissioned to build a custom heat exchanger for Dale Spiral Systems, they chose stainless steel. The heat exchanger in question is large - 5 m long by 5.8 m high and 1 m wide. After welding and complete assembly, it has a dry mass of about 8.5 tonnes. Its fins, tubes, manifolds and casing are all made of 304.
This unit was built for use in a bakery. As loaves leave the oven, they pass through the heat exchanger, which is designed to rapidly cool them down to a temperature manageable enough to allow bagging, while simultaneously limiting moisture loss. The result is a cooled product that is still enjoyably soft.
Contact :  HC Heat Exchangers
Tel : 011 674 1237
Website :  www.hcaircon.com
---
JOINT RUNNER UP 
Qualipak
For the Design and Manufacture of "Open Easy Clean" Conveying Systems
Qualipak is currently the preferred supplier of materials handling equipment to especially the chicken abattoir and dried fruit industries. Through the supply of innovative materials handling solutions in terms of cleanability, hygienic design, reliability and functionality, product handling in these industries have been transformed over the past years.
The requirement for hygiene in the food industry must be balanced by processing equipment that can be cleaned easily and efficiently with minimal impact on production and general product quality.
By applying industry and process knowledge through innovative design and excellent artisanship, the so-called "Open Easy Clean" conveying system was developed. This system is now arguably more popular amongst South African poultry producers than any other product globally available.
The design has become an industry benchmark. Easy of operation and good use of stainless steel brings down time and maintenance requirements in the processing plant.
This innovation backed by a local presence and technical know-how makes the range of equipment a preferred solution in the poultry industry.
Demand for the Qualipak solution has spurred sustainable growth in the company with additional jobs created in the design and production departments. The product has also seen interest from Africa especially with new or up-graded poultry processing plants now being established throughout the continent.
Contact :  Qualipak
Tel : 021 862 0700
Website : www.qualipak.co.za