WINNER 
Cronimet
For the Supply of Raw Material Solutions to the Stainless Steel Melting Industry
Cronimet wins the award in the services category for supplying raw material solutions to the stainless steel melting industry.
Cronimet is the only South African company specialising in stainless steel recycling and has more than 30 years' experience since it started supplying stainless steel scrap to Southern Cross (now Columbus Stainless) and to stainless steel foundries. Cronimet has worked with its customers to create specialised solutions to their raw materials needs. This includes hand sorting of stainless steel scrap, blending of scrap and guaranteeing analyses by performing test melts and in house laboratory analysis.
When Cronimet, previously Tillmor, started supplying scrap to Southern Cross, it supplied 34 tonnes in its first month. That figure has peaked to close on 2 000 tonnes per month. Its aim is to be the just-in-time supplier to the local market; Columbus Stainless and stainless steel foundries.
Cronimet has worked very closely with Columbus Stainless to deliver blended scrap that yields a specific desired melt-out chemical composition.  Raw materials account for the majority of the costs of stainless steel production, therefore control of the scrap is critical to ensure the efficiency and profitability for the stainless steel producer.
Cronimet is able to deliver on specific customer requirements through its hand sorting and analysis process.
Testing is also done for radioactivity to avoid contamination as most do not have equipment to test for this. They therefore rely on Cronimet for certification to ensure that their input scrap is not contaminated.
Contact : Cronimet
Tel : 011 908 1620
Website : www.cronimet.co.za
---
RUNNER UP 
Formatube
For Tube Forming & Bending,  Manufacturing and Treatment of Stainless Steel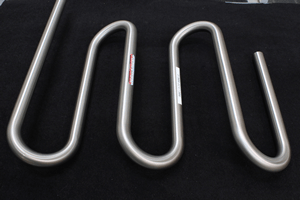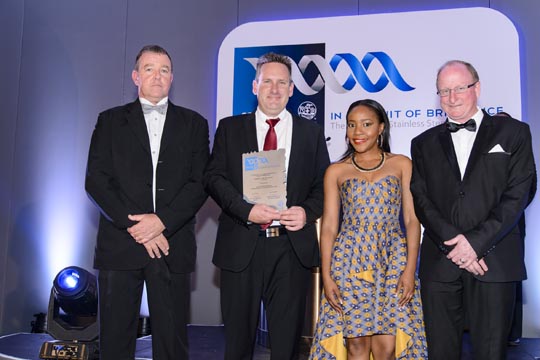 Formatube is the runner-up in the services category for its form tubing services. The company is a young and dynamic organisation dedicated to tube forming and bending at world- class standards. The Formatube team boasts with over 35 years of combined experience in the tube forming, bending and manufacturing and treatment of stainless steel in South Africa. Its continuous drive and search for the best quality products lead to the start of Formatube South Africa.
Formatube delivers custom tubes bent to exact specifications for a variety of industry leaders, including manufacturers in the marine, aerospace, agriculture, food processing equipment, construction equipment and specialty vehicle industries.
The following services are included: Mandrel Bending – The highest quality solutions with unmatched accuracy. Notching – The customised tube and pipe notching solutions exceeds any existing quality standard. Tube forming & bending – Tube forming solutions to any size and specification. Tube cutting – Tube cut to exact specifications with the best tolerance performance in South Africa. Tube supply – Best quality stainless steel tubes for any industry.
Contact :  Formatube
Tel : 021 905 0087
Website : www.formatube.co.za